Hours:
2nd Sunday AM—After Services
3 & 4th Sunday PM—After Services
1 & 3rd Wednesday—5:00 PM and After Services
Wednesday afternoons 12:45-1:00; Call church office for appointment.
Other times for appointment call
Tina Thompson at 658-3488.
Call if you have special requests
for the mobile cart at the
Worship Center.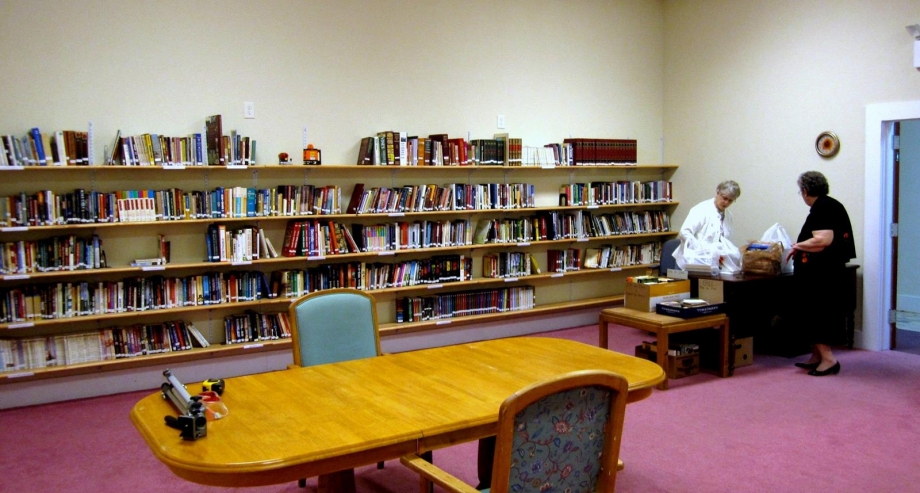 Tina Thompson - Library Coordinator